DPI Knowledge Center - Video Tutorial


Shipping Act
Enforcement &
FMC Regulations
Shipping Act Enforcement & FMC Regulations
Expert summaries of key FMC regulations

For organizations new to

FMC compliance

Run Time: 7 min.
Learn about Shipping Act enforcement and key FMC regulations that your organization should be aware of in this expert summary presented by Distribution Publication, Inc.
For any question about this video or how DPI can help your organization contact us at
publishing@dpiusa.com
.

The annual fee for NRAMS is US$ 396 – this provides unlimited use for one User ID, with no transaction fees. DPI Members who qualify can begin using NRAMS very quickly. If your company's tariff is maintained at www.dpiusa.com you qualify. DPI already provides public access to your FMC tariff rules free of charge – this has been a standard part of our FMC tariff publishing services since May 1999. You will only need to add the NRA rule to your existing tariff, and agree to the terms and fees for NRAMS. Click on the button below or contact your DPI Account Representative to request the authorization agreement for NRAMS. We will send it to you promptly along with additional details that explain how NRAMS will provide you with a paperless solution for NRA management.

The FMC provides a web page that summarizes the NRA requirements and the steps an NVOCC must take in order to use NRAs. See our NRA Management System Information Sheet for a summary of NRAs and NRAMS.


Hey There!
Welcome onboard! Ready to load up on some knowledge?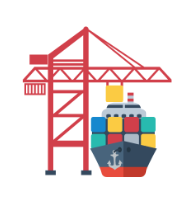 Created with