NRA Course: Frequently Asked Questions
Who may enroll in the NRA Course?
Currently enrollment is only open to DPI Members. DPI Members may request enrollment
here.
How do I enroll in the NRA Course?
How long does the NRA Course take?
We estimate learners will need between 3 - 4 hours to complete the course.
How long will I have access to the NRA Course?
Learners will have 90 days to complete the course and certification test.
How many questions are there in the Certificate test?
The test is 40 questions. Learners have 90 minutes to complete the exam and up to three tries.
How much does the NRA Course cost?
The course cost is $350. If you would like to enroll multiple staff members, we offer a discount of 50% for subsequent enrollees from the same organization.
Are there any system requirements for the NRA Course?
The NRA Course should be viewed on a computer with a good internet connection. The course is not intended for mobile viewing. For best viewing use the Chrome, Firefox, or Edge browser.
Trouble with viewing or audio?
For trouble with audio, please try reloading the course page. This should reset the audio. If you experience any other issues with audio or viewing, please contact us at
[email protected]
.
I can't find my password. How can I reset it?
Our e-learning system's messages are sent from DPI Courses via
[email protected]
. These messages sometimes get caught in Spam filters. Please check your Junk and Spam folders.

If you do not receive the message, please use the below steps to reset your password. If you still need assistance, please contact us.


1. Access the DPI eLearning site
here
.
2. Click on the Sign In link at the top right-hand corner of the screen.
3. Click Forgot my password? Use the email your course is registered under to request the reset link.
4. You should receive an email with a link to reset your password. The email will come from DPI Courses via
[email protected]
.
Hey There!
Welcome onboard! Ready to load up on some knowledge?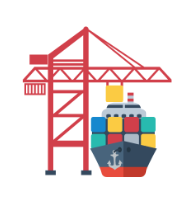 Created with